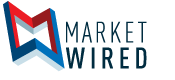 World's First Blue Wine, "Gik", Is Here In Singapore
"Drinking Gik isn't just about drinking blue wine; you are drinking innovation; You are drinking creation"
/EINPresswire.com/ -- SINGAPORE--(Marketwired - Dec 4, 2017) - Gïk, the blue wine which took the industry by storm in the other half of the world, is finally here in Singapore. A sweet and fresh taste in the form of a vibrant indigo colour are the main characteristics of Gïk. It aims to create an accessible wine suitable for anyone between the age of 18 and 70.
Gïk is brought in by the young entrepreneurs behind the innovative concept restaurants Fresh Fruits Lab, Platform 1094, and their latest addition, Blue Willow. The trio of restaurants focuses on redefining traditions by staying young and innovative.
This unique wine will be available just in time for the Christmas season. Early adopters may pre-order Gïk at www.bluewine.sg and have it delivered before Christmas. Gïk will also be available at Platform 1094 and Blue Willow from mid-December 2017 onwards.
How is Gïk produced?
Gïk is produced through a pigmentation process. The base is created from a mixture of white and red grapes. It is subsequently added to two organic pigments; indigo and anthocyanin - which comes from the very skin of the grapes used to make wine in order to create that vibrant indigo colour.
What do you pair Gïk with?
Almost anything! Create your own experiences and challenge the norms.
High res photos can be obtained at: https://goo.gl/2ZECsg
Powered by

EIN Presswire does not exercise editorial control over third-party content provided, uploaded, published, or distributed by users of EIN Presswire. We are a distributor, not a publisher, of 3rd party content. Such content may contain the views, opinions, statements, offers, and other material of the respective users, suppliers, participants, or authors.
Submit your press release