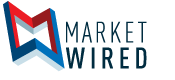 Paul Herbert Steps Down from Interfor Board
/EINPresswire.com/ -- VANCOUVER, BRITISH COLUMBIA--(Marketwired - Dec 5, 2017) - INTERFOR CORPORATION ("Interfor" or the "Company") (TSX:IFP) announced today that Paul Herbert has stepped down from the Interfor Board, effective immediately, as a result of Ilim Timber Continental S.A. ("Ilim Timber") providing notice that it has terminated its right to nominate a director to the Company's Board. Ilim Timber holds 3.68 million Interfor common shares and shall remain subject to restrictions relating to the sale of these common shares for one year. Lawrence Sauder, Interfor's Chairman of the Board, would like to thank Mr. Herbert for his contribution to the Company over the past three years and wishes him well in the future.
ABOUT INTERFOR
Interfor is a growth-oriented lumber company with operations in Canada and the United States. The Company has annual production capacity of approximately 3 billion board feet and offers one of the most diverse lines of lumber products to customers around the world. For more information about Interfor, visit our website at www.interfor.com.
Martin L. Juravsky
Senior Vice President, Corporate Development and Strategy
(604) 689-6873

Powered by

EIN Presswire does not exercise editorial control over third-party content provided, uploaded, published, or distributed by users of EIN Presswire. We are a distributor, not a publisher, of 3rd party content. Such content may contain the views, opinions, statements, offers, and other material of the respective users, suppliers, participants, or authors.
Submit your press release