Pitaya Market to Witness a Growth Trajectory of US$ 6,454 Mn By 2031 | Asia Pacific Generated About 72% of the Revenue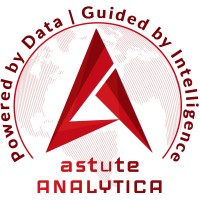 CHICAGO, UNITED STATES, September 15, 2023/EINPresswire.com/ -- In 2022, the global pitaya market size was US$ 4,174.8 million. The global market size is forecast to reach US$ 6,454.3 million by 2031, growing at a CAGR of 4.96% during the forecast period from 2023 to 2031.
𝐒𝐚𝐦𝐩𝐥𝐞 𝐨𝐟 𝐓𝐡𝐢𝐬 𝐒𝐭𝐫𝐚𝐭𝐞𝐠𝐢𝐜 𝐑𝐞𝐩𝐨𝐫𝐭@- https://www.astuteanalytica.com/request-sample/japan-pharmaceutical-manufacturing-market
The pitaya market is growing significantly on a global scale due to increased demand for tropical fruits and rising awareness of their health advantages. In the past, pitaya was mostly drunk in its native Central and South American countries. However, in recent years, use has dramatically increased throughout Asia, especially in China, India, and Vietnam.
The global food sector has undergone a substantial transition toward organic produce over the past ten years. Organic pitaya farming has seen significant growth in the global pitaya market, especially in nations like Vietnam, one of the biggest producers worldwide. The fact that almost 65% of the dragon fruit farmed in Vietnam in 2022 was grown using organic methods highlights the move toward these techniques. Additionally, Mexico, another significant player in the pitaya industry, saw a 7% increase in organic pitaya exports in 2022, which helped to drive up the value of those exports to US$ 85.32 million.
Due to the rising demand for fresh dragon fruit, the market is expanding rapidly. For instance, pitaya is reaching markets fresher and in better condition due to enhanced cold storage facilities and quicker logistical solutions, which has led to a 12% decrease in post-harvest losses compared to a decade earlier. Additionally, due to the various health advantages they provide and an overall rise in consumer disposable income, particularly in emerging countries, the demand for exotic tropical fruit has increased in recent years. The market expansion is being driven by Millennials and Gen Z, who together account for 60% of all pitaya consumers worldwide.
Exports, Imports, and Demand: Untapped Market Potential
The global pitaya market has seen a notable increase in international trade activity as a result of the pitaya's burgeoning popularity. Vietnam's exports of pitaya, which in 2022 exceeded US$ 632 million, serve as a prime illustration. China stands out among the importers as a major force, consuming approximately 74% of all the pitaya exports from Vietnam. This business alliance demonstrates China's expanding need for unusual, healthy fruits.
In the international market for pitayas, the European Union (EU) has shown a constant growth pattern. Since 2018, imports of pitaya have grown at an astounding 15% yearly rate in the EU. The EU's objective of diversifying its sourcing, which includes growing imports from both Southeast Asian countries and Central American countries, is demonstrated by this growth.
The Indian government is developing a plan to expand the cultivation area of the exotic fruit from 3,000 hectares to 50,000 hectares over the next five years in an effort to decrease imports and enhance the production of dragon fruit. The majority of the dragon fruits sold in Indian markets are imported from Thailand, Malaysia, Vietnam, and Sri Lanka because the total area of dragon fruit production in India currently exceeds 3,000 hectares, which is insufficient to meet domestic demand.
Despite this expansion, a sizeable portion of consumers—roughly 30%—cite a lack of acquaintance with preparation and usage techniques as a reason not to buy. This suggests a substantial opportunity for market outreach and education.
Retail Segment to Witness the Highest Growth Rate of 5.5%
The retail segment dominated the global market. The segment generated a market share of 71.2% in 2022, which is a testament to Pitaya's ubiquity in supermarkets, grocery shops, and neighborhood convenience stores, placing it within easy reach of a sizable consumer base.
The retail sector is expected to continue growing, with a predicted CAGR of 5.50% over the following years. The increased consumer preference for exotic fruits like the pitaya, which is recognized for its vivid hues and unusual appearance, is one of several factors supporting this expansion. This fruit appeals to the health-conscious population as a symbol of diversity and good health.
Whether pre-cut or frozen, ready-to-eat packaged pitaya offers appeal to today's consumers who are constantly on the go and want nutrient-rich but practical food options. This trend is boosting the retail demand for pitayas in the global market, which coincides with rapid consumption patterns.
Asia Pacific Generated About 72% of the Market Revenue Share
In 2022, the Asia Pacific region made a tremendous contribution, accounting for 72% of the market's sales. This dominance is a result of both high consumer demand and the region's enormous production capacity.
China serves as evidence of its production prowess. The country produced a stunning 1.6 million metric tons of pitayas in 2022 due to its extensive pitaya farms and efficient cultivation techniques.
Vietnam produced an outstanding 1.4 million metric tons in the same year, trailing China but not by a significant amount. The pitaya market's admirable expansion in these countries is due to more than the ideal soil and climate.
The pitaya market is steadily growing in India, and there is a definite slant toward the organic market. Pitaya is frequently used in local recipes that combine native and international culinary styles. A total of 327 tonnes of dragonfruit were imported into India in 2017, but that number quickly rose to 9,162 tonnes in 2019 and increased to 11,916 and 15,491 tonnes in 2020 and 2021, respectively.
𝐀𝐜𝐜𝐞𝐬𝐬 𝐭𝐨 𝐌𝐨𝐫𝐞 𝐅𝐮𝐥𝐥 𝐃𝐞𝐭𝐚𝐢𝐥𝐞𝐝 𝐑𝐞𝐩𝐨𝐫𝐭@- https://www.astuteanalytica.com/industry-report/japan-pharmaceutical-manufacturing-market
Asia Pacific has a strong hold on the market, which is fueled by factors, including production capacity, government efforts, and changing consumer tastes. The region's impact on the global pitaya market appears primed for additional growth as habits continue to change and urbanization spreads throughout these countries.
Some of the Prominent Key Players Profiled in the Report are:
• Pitaya Food
• Great Sun Pitaya Farm Sdn. Bhd.
• Nam Viet Foods &Beverag Co., Ltd.
• Rawnice
• SOL Organica
• Hybrid Herbs
• Fruits and Green Company
• Light Cellar
• Other major players
Segmentation Outline
The global pitaya market segmentation focuses on Type, Application, and Region.
By Type
• Regular Pitaya
• Organic Pitaya
By Application
• Retail
• Food Process
By Region
• North America
o The U.S.
o Canada
o Mexico
• Europe
• Western Europe
 The UK
 Germany
 France
 Italy
 Spain
o Rest of Western Europe
• Eastern Europe
 Poland
 Russia
o Rest of Eastern Europe
• Asia Pacific
o China
o India
o Japan
o Australia & New Zealand
o South Korea
o ASEAN
o Rest of Asia Pacific
• Middle East & Africa (MEA)
o UAE
o Saudi Arabia
o South Africa
o Rest of MEA
• South America
o Argentina
o Brazil
o Rest of South America
𝐃𝐨𝐰𝐧𝐥𝐨𝐚𝐝 𝐑𝐞𝐪𝐮𝐞𝐬𝐭 𝐒𝐚𝐦𝐩𝐥𝐞 𝐂𝐨𝐩𝐲 𝐨𝐟 𝐒𝐭𝐫𝐚𝐭𝐞𝐠𝐢𝐜 𝐑𝐞𝐩𝐨𝐫𝐭@- https://www.astuteanalytica.com/request-sample/japan-pharmaceutical-manufacturing-market
𝐀𝐛𝐨𝐮𝐭 𝐀𝐬𝐭𝐮𝐭𝐞 𝐀𝐧𝐚𝐥𝐲𝐭𝐢𝐜𝐚:
Astute Analytica is a global analytics and advisory company that has built a solid reputation in a short period, thanks to the tangible outcomes we have delivered to our clients. We pride ourselves in generating unparalleled, in-depth, and uncannily accurate estimates and projections for our very demanding clients spread across different verticals. We have a long list of satisfied and repeat clients from a wide spectrum including technology, healthcare, chemicals, semiconductors, FMCG, and many more. These happy customers come to us from all across the globe.
They are able to make well-calibrated decisions and leverage highly lucrative opportunities while surmounting the fierce challenges all because we analyze for them the complex business environment, segment-wise existing and emerging possibilities, technology formations, growth estimates, and even the strategic choices available. In short, a complete package. All this is possible because we have a highly qualified, competent, and experienced team of professionals comprising business analysts, economists, consultants, and technology experts. In our list of priorities, you-our patron-come at the top. You can be sure of the best cost-effective, value-added package from us, should you decide to engage with us.
Aamir Beg
Astute Analytica
+1 888-429-6757
email us here
Visit us on social media:
Twitter
LinkedIn
Powered by

EIN Presswire does not exercise editorial control over third-party content provided, uploaded, published, or distributed by users of EIN Presswire. We are a distributor, not a publisher, of 3rd party content. Such content may contain the views, opinions, statements, offers, and other material of the respective users, suppliers, participants, or authors.
Submit your press release